uFTi, by Oughtibridge Version 1.2">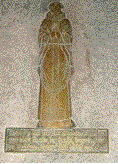 Abud Harrison "Bob" Outlaw B. ABT. 1837D. 01 06 1905
---
Summary
Abud Harrison "Bob" Outlaw was born ABT. 1837 in Alabama. He died 01 06 1905 and was buried in Liberty Baptist Church Cemetary.
Parents
Children
---
Other information
@NI235@
Links to other pages
This site has details of other people with the surname Outlaw and an index to other surnames. Why not visit the home page for this site.
---
This page was created using:


uFTi, by Oughtibridge
Version 1.2
© Oughtibridge Ltd, 1995-1996

Please send any comments about the information on this page to Daniel Bruce.