Gaelic Name:
Motto:
Badge:
Lands:
Origin of Name:
Brus
Fuimus (We Have Been)
Rosemary
Annandale, Clackmannan and Elgin
Placename, Bris - France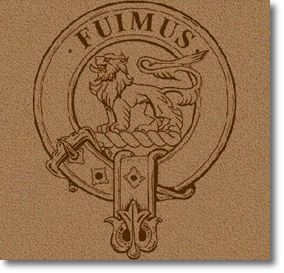 Bruce Crest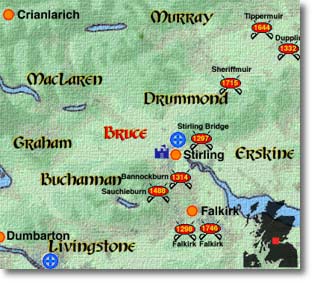 Land of "The Bruce"
1315: Edward The Bruce arrives in Ireland (Larne) and is crowned King a year later, but is killed in 1318.
Edward the Bruce laid siege to the town in 1315, and was crowned King of Ireland in gratitude for his efforts. He held court in Castletown castle until his defeat in 1318 by Sir John Birmingham at the Battle of Faughart. The tomb of Edward the Bruce may be seen in Faughart graveyard.
Bibliographies- Edward the Bruce
The Bruce invasion 1315
Edward the Bruce King of Ireland d. 1318
---
Great Scot!
The Scots were the tallest race in Europe, according to the 1909 Census. But the carnage of WWI changed that. By the 1930s, the average height of men in Scotland had been reduced by 9 inches.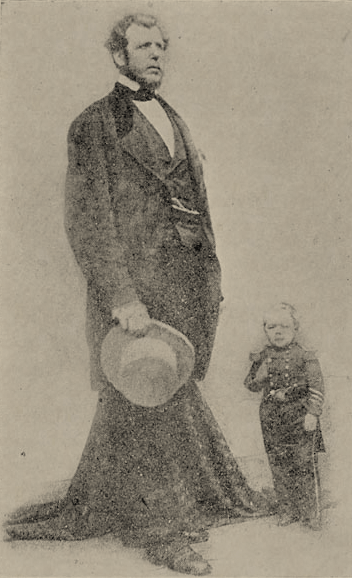 Angus MacAskill - Angus Mòr MacAskill, frequently referred to as Giant MacAskill or Black Angus (1825 – August 8, 1863), was a Scottish-Canadian giant, and is the world's largest "true" giant
MacAskill was born on the Isle of Berneray in the Sound of Harris, Scotland. His father was Norman MacAskill, who stood 5 feet 9 inches (1.75 m) tall, and his mother was Christina Campbell. Angus had twelve siblings, several of whom died young. Apparently Angus was an ordinary-sized baby.[1] After several years in Stornoway, Outer Hebrides, the family settled in the fishing community of Englishtown, Cape Breton Island around 1831.[2]
As a child he was also said to be of normal stature, but in entering his adolescence he began to grow rapidly and by his 20th year had attained 7 ft 4 in (2.24 m), eventually reaching 7 ft 9 in (2.36 m) within another year or two. His early adult weight was 425 pounds (193 kg), but usually was over 500 pounds (230 kg). His shoulders were 44 inches (110 cm) wide, and the palm of his hand 8 inches (20 cm) wide and 12 inches (30 cm) long; by 1863 he was wearing boots 17.5 inches (44 cm) long. His feet were probably around 16 inches long and 8 inches wide. He had deep-set blue eyes, a musical, if somewhat hollow voice and a mild and pleasant manner. Despite his size he was well proportioned.[2]
He was known in his home community of St. Ann's as "Gille Mòr" (translated to "Big Boy"). He was also known to many as the "Cape Breton Giant" or simply "Giant MacAskill."
Macaskill was 7ft 9in (2.36m) tall. He was also strong, reputedly able to lift a hundredweight (50kg) with two fingers and hold it at arms length for ten minutes. He died on Cape Breton Island, Nova Scotia, in 1863. A cairn on Berneray commemorates him

In 1981 the Guinness Book of World Records recognized MacAskill as the largest true giant to have ever lived, the strongest man who ever lived and the man with the largest chest measurements of any non-obese man.

In adulthood, MacAskill stood 7 ft 10 in tall and weighed an astonishing 580 lbs. His shoulders measured an otherworldly 44 inches wide, the palm of his hand was nearly a foot wide and his shoes measured 19 inches in length.

Despite these startling proportions, he was reportedly a handsome man with deep blue eyes and a deep voice described and 'soothing' and 'musical. In his home community he was affectionately known as Big Boy or 'Gille Mòr' and to others he was known simply as the 'Cape Breton Giant'.