Modifications In Progress: 1987 300ZX 2+2 Turbo GLL
Innovative Wide Band O2 Logging Install
This will show a Innovative XD-16, DL-32, LC-1 system install.
First see: Redz31's Romulator Page Then see Redz31's LM-1 Install. I currently have a Transtronics Pocket Programmer II
Finally see InnovativeMotorSports Modular Tuning System
With this system I can datalog up to 32 channels on an SD memory card.

XD-16 Install:

Serial cables exit near Clutch Pedal. Plan is to mount the DL-32 above Clutch pedal area (Note that didn't work out at all).

Serial cables provided in the kit are not long enough for Pillar pod install plus you need to connect your pc (Note: now they have serial to Bluetooth usb) . So extention cables are required .

I got the 2.5mm stereo extention cables I needed from Vetco: http://shop.vetcosurplus.com/catalog/default.php?cPath=37_38_47_54



Power For DL-32 and LC-1:

Redo of Pillar Pod power ignition circuit. Since the 20AMP Injector fan circuit is not being used..Got a Add-a-Circuit .
5 amps for Pillar pod and Electronic Boost controller and 5 amps for DL-32 and LC-1 Power.
DL32 installed under drivers seat: ( aligned and mounted with velcro strips)
Cables/signal wires running to DL32 from fuse box. note extension cables for xd-16 , this is also need to use terminator plug for wiring laptop connection.
LC-1 O2 bung was welded to CM 3" downpipe at 3 o'clock a couple of inches before cat side.
LC-1 O2 cabling top left and speed sensor/tach signal wires, LC-1 wires fit thru main wiring harness opening.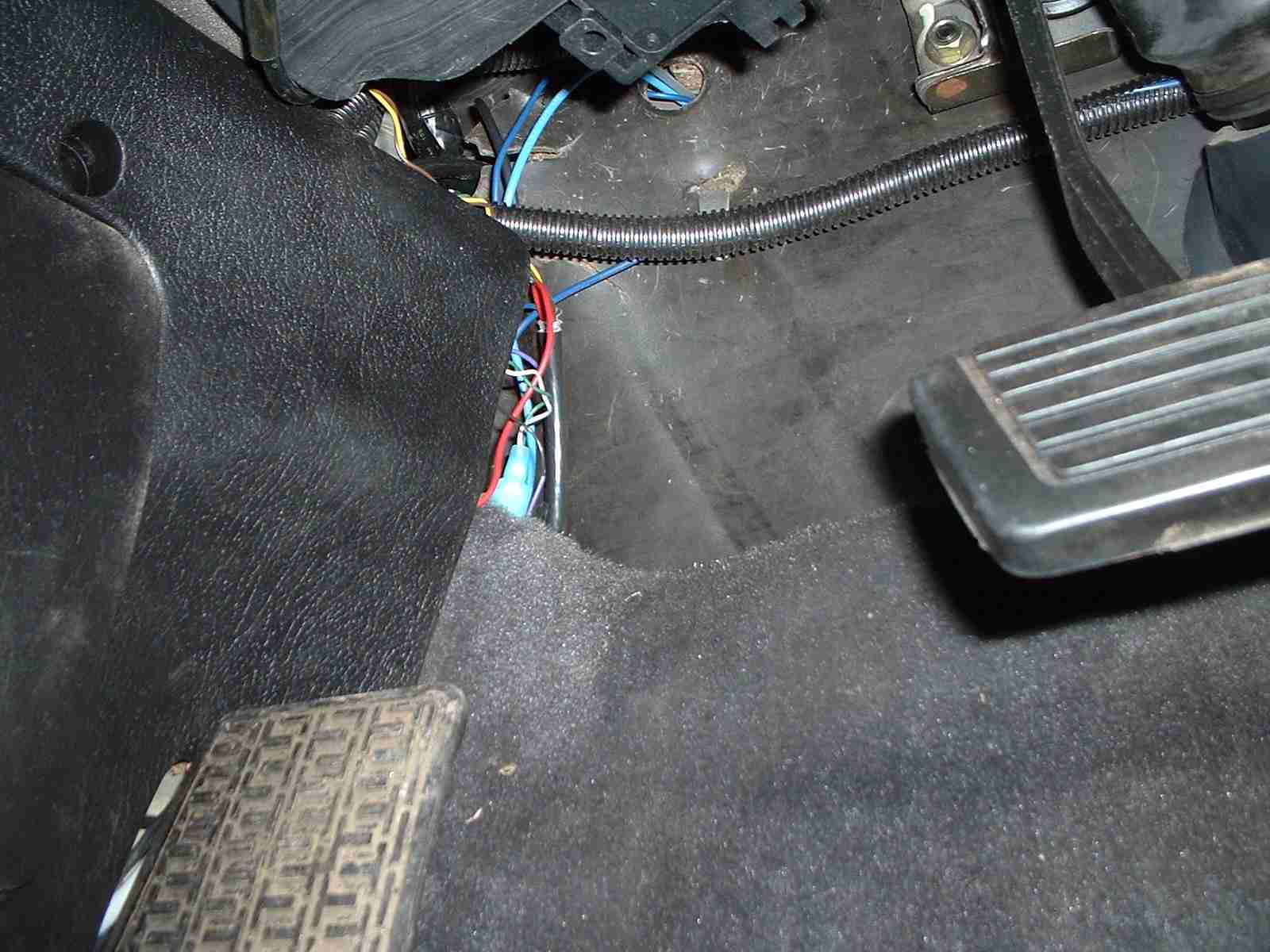 My DL-32 Channel configuration document:
Autometer Boost gauge custom voltage map (it's close): AutometerMap.txt
First datalog with LC-1: 09300701.a.log